and change became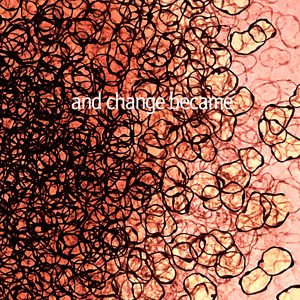 Created by: Don Drake & Kent Manske

And change became sequences an original origin story by Don Drake in response to Kent Manske's images of imaginary cells. The collaboration grew from their shared interests in and discussions about space, time, matter, energy, entropy and the limits of human understanding.
This is a trade edition of a handmade artist's book. View handmade book.
Media: Digital perfect bound. Softcover. Full color
Pages: 80
Size: 8.5 x 8.5″ (22 x 22 cm)
Year: 2021
ISBN: 978-1-936083-12-1
$24
Purchase
Ebook:
Free Download
Low Resolution (smart phone) 20MB
High Resolution (tablet, laptop, computer) 78MB
ISBN: 978-1-936083-13-8