Hello Catty!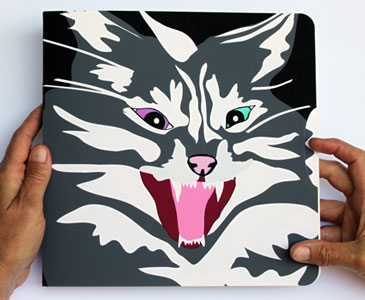 Created by: Karen Chew & Nanette Wylde
Available: March 2011
Edition: 28
Media: Codex with movable elements. Laser-cut pigment prints, charms, buttons and catnip seeds.
Description: Hello Catty! is a light-hearted, yet poignant play on catty behaviors couched by a feline perspective.
Designed as a movable board book, it consists of five two-page spreads. Each spread contains user interactive elements: wheels, pop-ups, pulls, spinners, windows, flaps, a game and ephemera.
ISBN: 978-1-936083-03-9