From this Earth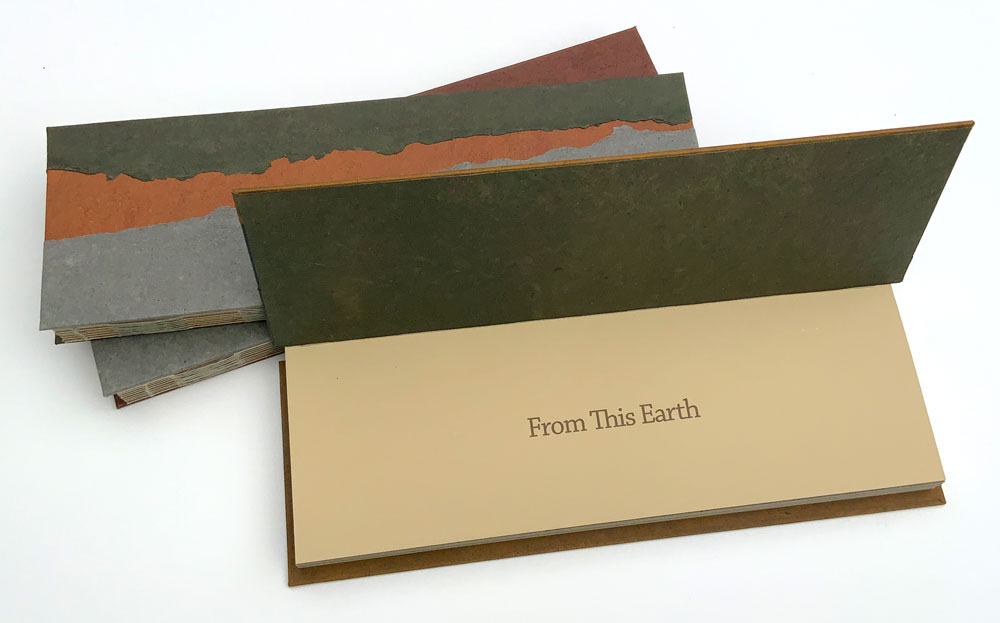 Artists: Kent Manske & Nanette Wylde

From this Earth is a collaboration of Kent Manske and Nanette Wylde conceived, written, and produced while sheltering-in-place during the 2020 pandemic and while wildfires raged across California. It is a story of transformation. An individual journeys through a devastated landscape seeking relief, motivated by an inner impetus.
This original, 13 part poem was informed by conversations between naturalists Robin Wall Kimmerer and Helen Macdonald; the social justice activist groups Women's March and Black Lives Matter; and Joseph Campbell and Bill Moyers as recorded in the book The Power of Myth.

The 13 landscape images are photographs of sculptural forms the artists created from local craft industry production waste. Sculptural media include glass, flower petals, spices, hair, bluejeans, toasted barley, burlap sacks, onion skins, corn husks, pet fur, hops, metal shavings, theatre props, fabric scraps, dryer lint, eggshells, grape skins, grape stems, avocado skins, avocado seeds, coffee grounds and oyster shells.
The book contains 15 sections including one each for title and colophon. There is one section for each of the 13 poem parts. Each poem part begins with a heading printed on the cover of its folio. Each folio opens to a paired landscape image and text. Decorative paper separates each section.
Media: Pigment printed on Rives BFK Tan, Epson Enhanced Matte papers, banana leaf paper interleaving, collaged handmade papers for cover designs. French link stitch sewn on tapes, exposed spine. Hardcover.
Size: 5 x 15.25 x 1.5" (13 x 38 x 4 cm), 72 pages
Edition: Edition of three, each with unique cover design
Year: 2020
Price: $1200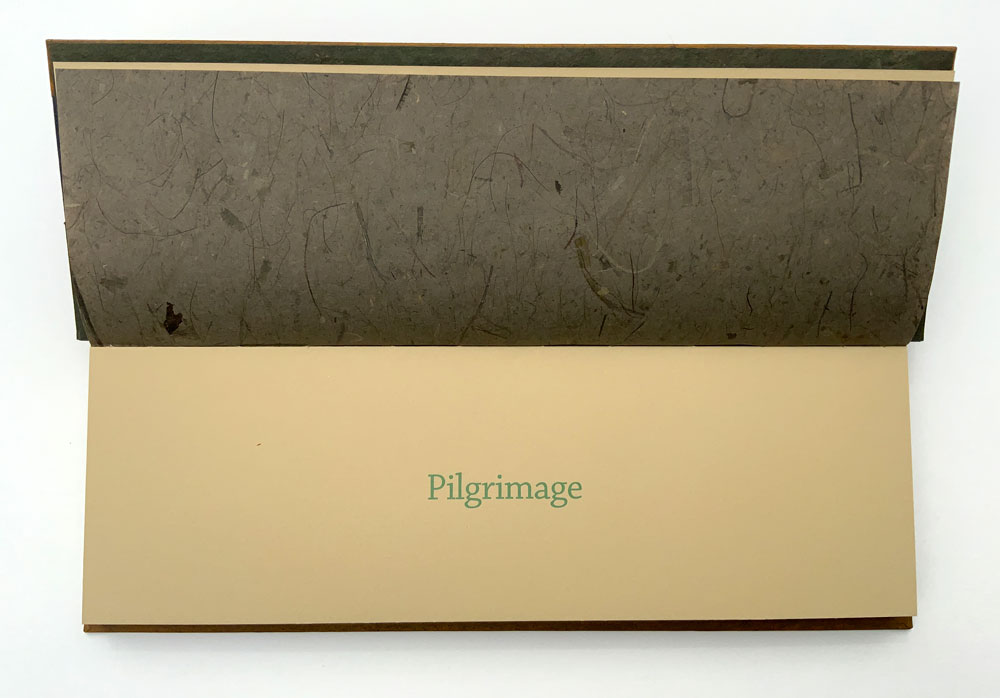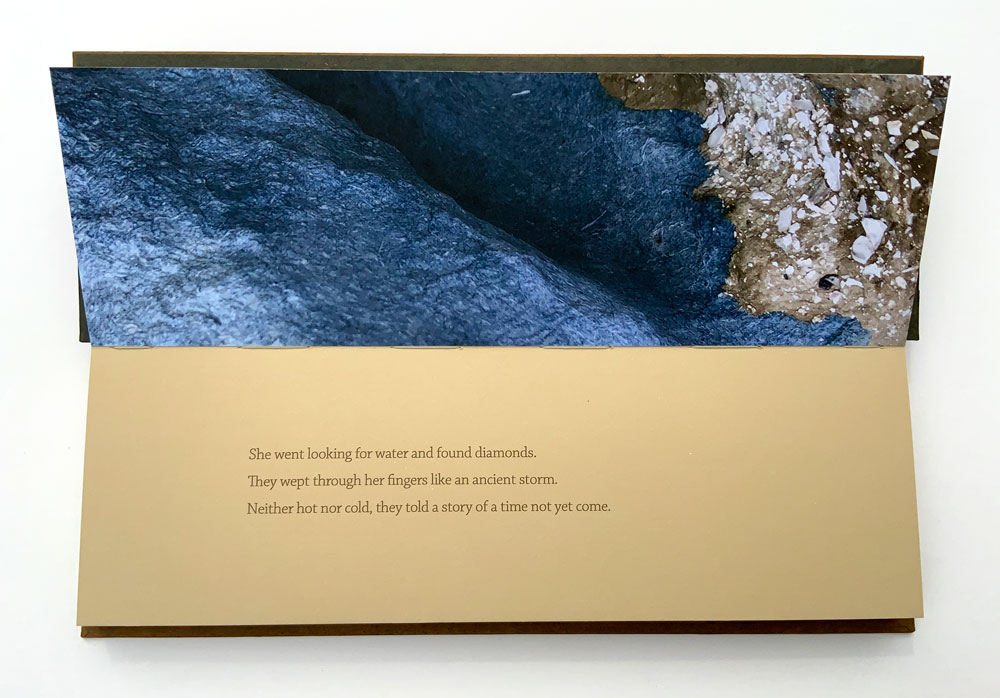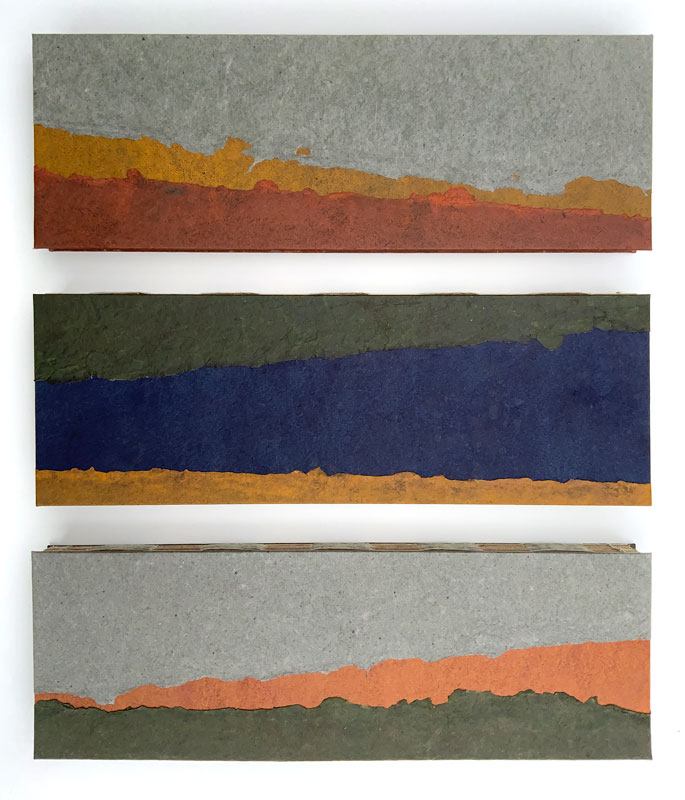 Slide show